Hi, my name is Atreyu.
Today I have some important/unimportant news to share today.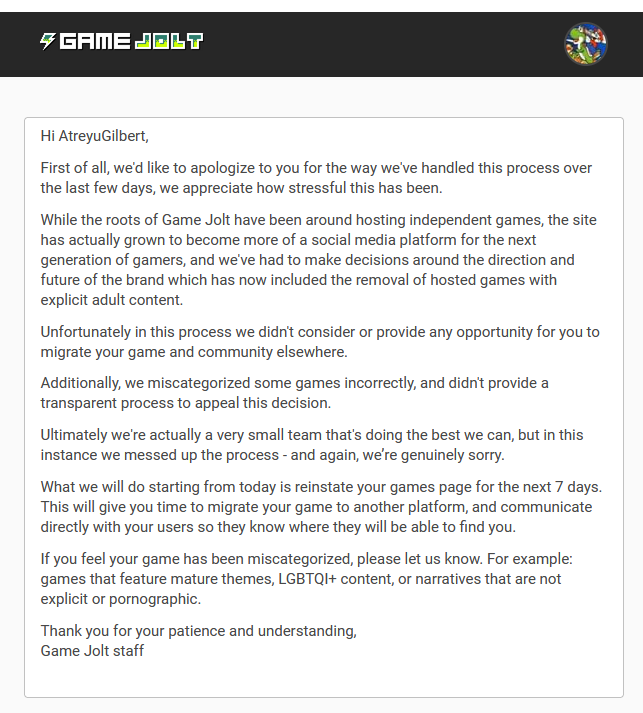 So, apparently this is a recent occurrence but it seems that GameJolt no longer wants me on their site for whatever reason that maybe. After 6 years of providing average/subpar games on there, it seems they don't want me on there anymore.
That's fine with me, I never really enjoyed GameJolt to begin with. It was full of shovelware and had just some of the BEST users imaginable, but alas. Goodbye, GameJolt!
If you want to play my games still, check out either this site or my itch.io!
I'll see you next time.